At Cuddly Comforts we strive for excellent customer service. Seeing messages like these lights up our day as we know we've done a good job.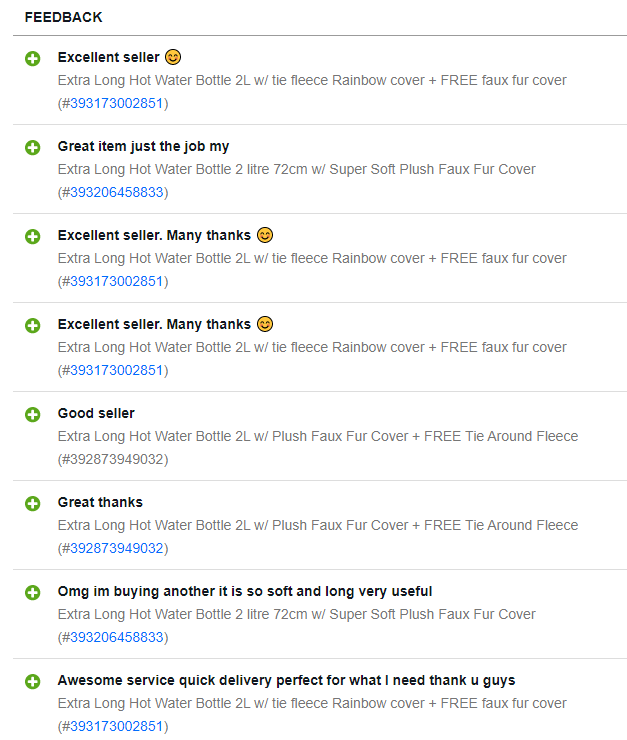 Sometimes there's a glitch in the matrix. So far we have been able to fulfil our promise and get every extra long hot water bottle down to the post office within 24 hours of purchase. After that it's in the hands of the Royal Mail or whoever else takes it from them.
An update will only be provided when we attempt to deliver your item
Have you ever seen this message? On the odd occasion the hot water bottle does not make it to our customer within the specified time frame they do contact us directly. As we keep every postage receipt it is easy to type in the code and trace where the bottle has ended up.

However, it is frustrating when we type in the code and it reads out: "An update will only be provided when we attempt to deliver your item".
But what does this actually mean? Well, surprisingly enough, as confirmed in this Metro article, exactly what it says. Only once the product has been delivered, or an attempted delivery been made, will they have any further information for us.
Postage and packaging on our hot water bottles
When it comes to packaging our extra long hot water bottles we think it is important to reuse and recycle. Nobody has ever complained about this.
Naturally, we clean any previously-used packaging first and remove any old addresses or location identifiers. But after that, as long as it is still in good condition with no identifiable damage, we use it again.
Getting hot water bottles lost in the post
Thankfully the postal service is pretty reliable and this has only ever happened once. When it happened to us the Royal Mail accepted responsibility and we were able to claim the cost of the item back from them. We also sent out a second extra long hot water bottle to the customer to make sure she did not miss out. Job done!