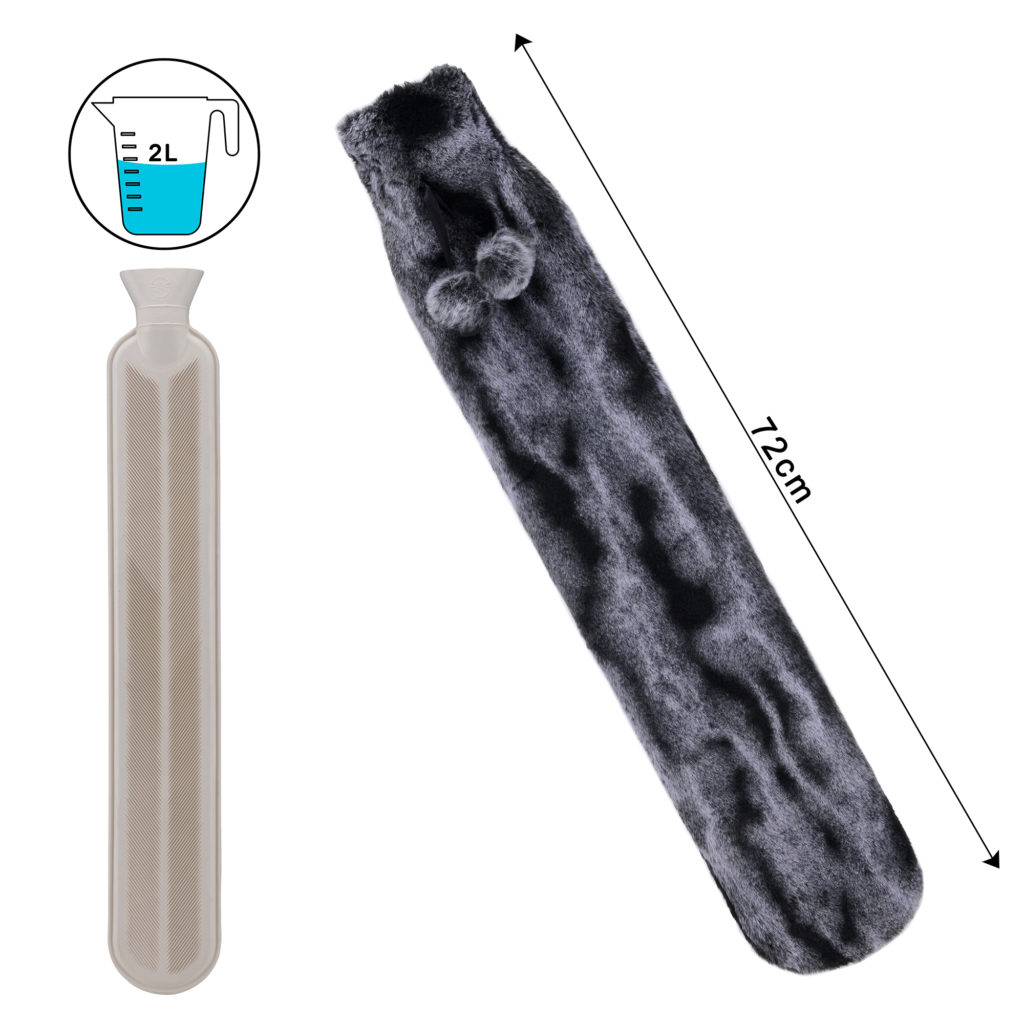 Grey Faux Fux Extra Long Hot Water Bottle
Extra Long hot water bottles are a wonderful innovation on the traditional hot water bottle. This long hot water bottle is available in a luxurious, soft grey faux fur.
Combat the cold, eliminate aches and pains. Snuggle up warm and tie the bottle around your waist, tummy or neck.
Extra Long Hot Water Bottles
About Us
At Cuddly Comforts our mission is simple: to keep you warm and comfortable. We could spend paragraphs explaining how Cuddly Comforts is built with a strong emphasis on quality and value but we'll leave you to provide the feedback while we focus on providing a great service and spreading the warmth…
There are many uses for an extra long hot water bottle, but keeping toasty is a pretty good excuse to put the kettle on and cuddle up. We hear numerous stories of our extra long hot water bottles being put to good use.
Whether you're snuggling up in bed or on the sofa. Freezing on the sidelines of a Sunday league football match. Thawing out after a hillside run on a. December morning. Easing pregnancy pains. Soothing back or neck discomfort